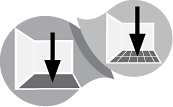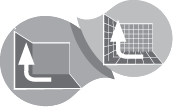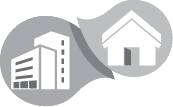 SpazioCemento
SpazioCemento is the three-component decorative system for continuous resin surfaces in residential and commercial environments.
The system consists in a range of stratified products, combined to obtain a series of different effects and finishes.
The final decorative layer makes it possible to obtain a plain coloured textured surface with a brushed effect, characterised by the typical texture of brush-applied products.
The surface is brought to life thanks to a pattern of discrete rectilinear ripples that vibrate the surface depending on the angle of light. Designed predominantly for floor applications, the three-component system can also be applied to walls to achieve continuous textured and coloured effects carried over from horizontal surfaces to vertical ones.
Featuring high resistance against abrasion thanks to the corundum content, it is perfect for residential and above all commercial environments with intense foot traffic such as shops, showrooms and offices.
SpazioCemento is available in all colours in the NCS and RAL range.