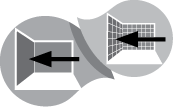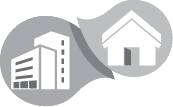 SpazioChiaroscuro
SpazioChiaroscuro is the single component decorative system developed to create decorative and protective wall finishes with an attractive matt brushed effect.
It is used on indoor walls, including in areas in contact with water such as bathrooms and shower boxes (in these cases the surface must be protected with a two-component Glossy, Matt or Satin finish coating). The single component system offers numerous advantages, for example extreme ease of application and excellent value for money thanks to the high yield of products.
Once again in this case, the skill of the applier will determine the creation of uniquely decorated surfaces with modulated light and shade effects according to the wishes of the client.
SpazioChiaroscuro is available in all colours in the NCS and RAL range.