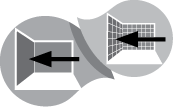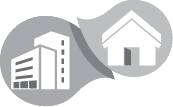 SpazioMetallo
SpazioMetallo is the other single component decorative system designed for wall applications proposed by Spaziocontinuo. The only difference essentially lies in the range of colours, which in this case is only four.
These colours are distinguished by a spectacular and elegant matt metallic finish.
Once again, the surface is characterised by light and shade effects which can be either highlighted or toned down depending on the intensity and width of the brush strokes. This effect changes continuously depending on the angle of light thanks to the metallic reflections of the surface, which produce a shimmering effect.
Even in this case, the client is guaranteed a totally personalised application.
SpazioMetallo is available in Bianco Metallo, Grigio Metallo, Nero Metallo and Cuoio Metallo.