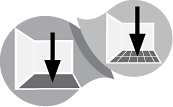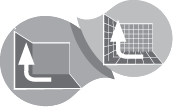 SpazioResina
SpazioResina is the three-component decorative system for continuous resin surfaces designed for use in residential environments.
As in the previous case, the system is composed of a range of water-based products stratified and combined with each other.
The final decorative layer allows the creation of a smooth, brushed surface featuring light and shade effects. The intensity of the final effect, the pattern and width of the brush strokes will depend on the skill of the applier, allowing for totally personalised effects. SpazioResina makes it possible to play with a range of contrasting tones to obtain a series of almost infinite effects and colours.
Designed above all for floor applications, SpazioResina can also be applied to walls to achieve continuity between horizontal and vertical surfaces.
SpazioResina is available in all colours in the NCS and RAL range.